Kontaktirajte nas
Telefon
Аустрија
Tel.: +43 732 257700
Kontakt
Rado ćemo odgovoriti na vaša pitanja.
>Kontakt
26.06.2019
Haeger® self-clinching machines: the basis for a highly flexible production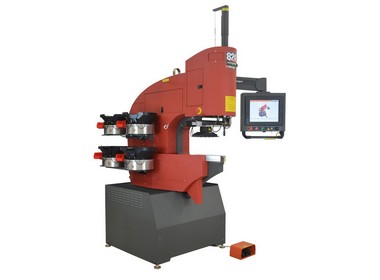 The modular Haeger self-clinching machines offer manufacturing companies new options for highly flexible production. Equipped with the SingleTouch technology for precise and reliable joining, functionalities such as a fixed stop, automated feed systems, a TIS turnstile and tool shelf are also available, depending on the model. This makes it possible, to change tools in a few seconds or to automatically feed up to four different self-clinching elements. The Haeger self-clinching machines reliably process all PEM fasteners, from threaded bolts and bushings, to self-clinching nuts or any other self-clinch fastener.