Kontaktirajte nas
Telefon
Аустрија
Kontakt
Rado ćemo odgovoriti na vaša pitanja.
>Kontakt
24.11.2022
Ensure the integrity of the plastic assembly: Fasteks Compression Limiter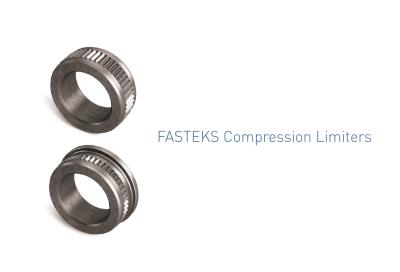 Plastic forming and molding process are prevalent in many consumer products and offer limitless design option. While the manufacturer keeps optimizing the products with lighter and thinner material, assembling the product without damaging the material has emerged as a challenge. Traditional threaded fasteners are common solutions but require a few additional components to ensure that they do not damage the lightweight plastic materials that they're joining together.
Plastic does not have the compressive strength to withstand the force applied by the tightening of a screw or bolt. Plastic may crack or creep underload and allow the assembly to become loose. Compression limiters are designed to be inserted into a hole before the fasteners are inserted and tightened.
The Compression Limiters strengthen and protect the plastic component by absorbing compressive forces which are generated when a bolt is tightened during the assembly process. Bossard is offering a standard range of FASTEKS® Compression Limiters for press-in and mold-in, suitable for screw diameters of M4 - M10.
Installation of the compression limiter

The central external knurling allows the plastic to flow progressively around and in the knurling during the moulding process. For a press-in installation the non-knurled area ensures that the Compression Limiter is located squarely in the drilled or moulded hole prior the assembly.
FASTEKS® Compression Limiters provide sufficient mechanical strength to withstand clamp forces created by a tightened ISO Class 10.9 screw.

BN 2083 – FASTEKS® Compression Limiters for press-in and mould-in, round un-headed
BN 2084 – FASTEKS® Compression Limiters for press-in and mould-in, round headed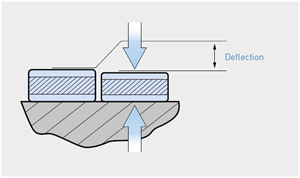 The special design and geometry of the parts ensure a compression of less than 1% of the overall length of the Compression Limiter under such conditions. The standard range includes two round body versions made of steel-zinc- nickel passivated: un-headed and headed.
Download the technical datasheet
Would you like to speak to our expert? Contact us.